Peter S. Thorne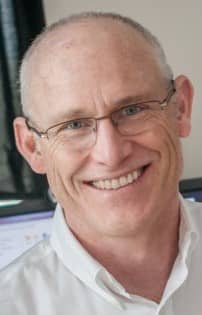 University of Iowa, Iowa City
Dr. Thorne is University of Iowa Distinguished Chair and Professor of the Department of Occupational and Environmental Health at the University of Iowa College of Public Health. He holds a secondary appointment in the Department of Civil and Environmental Engineering. He is Director and co-founder of the Human Toxicology Program. Dr. Thorne serves as the Deputy Director of the NIH-funded Environmental Health Sciences Research Center, now in its 32nd year, and leads the Center's Pulmonary Toxicology Core Facility. He also serves as principal investigator (PI) of the AESOP Project (a community-based research study of PCB exposures) and leads research on the toxicity of inhaled PCB mixtures for the Iowa Superfund Research Program. His research interests are in environmental risk factors for inflammatory lung diseases, endotoxin- and glucan-induced immunomodulation, the toxicity of engineered nanomaterials and persistent environmental pollutants, and novel methods for exposure assessment and modeling. Dr. Thorne is internationally recognized for his discoveries of the exacerbation of asthma and other respiratory diseases associated with domestic and occupational exposures to bioaerosols. His laboratory collaborates extensively providing exposure assessments for children's environmental health studies.
Dr. Thorne has served six years as a member of the National Academy of Sciences Board on Environmental Studies and Toxicology. In 2017, he became a member of the Academy's Committee on Toxicology and became Chair in 2020. From 2011 to 2017, he served on the U.S. Environmental Protection Agency's Science Advisory Board (SAB) and served as Chair of the SAB from 2015-2017. He is currently serving a third term on the SAB. Dr. Thorne was a member of the NIH National Advisory Environmental Health Sciences Council from 2003-2007. He has chaired an array of grant review study sections for the NIH, CDC, and DOD in the areas of toxicology, occupational health, environmental epidemiology, and exposure science. Dr. Thorne was awarded the 2017 University of Iowa Scholar of the Year, the 2018 Iowa Board of Regents Award for Faculty Excellence, and the University of Iowa Distinguished Chair for 2022-2027. He is a recipient of the John Doull Award from the Society of Toxicology and the Thomas Bedford Award from the British Occupational Hygiene Society.
Dr. Thorne holds a B.S. in Chemical Engineering, an M.S. in Biomedical Engineering and a Ph.D. in Toxicology, from the University of Wisconsin-Madison. He completed a postdoctoral fellowship in immunotoxicology at the University of Pittsburgh Graduate School of Public Health.