Howard Hu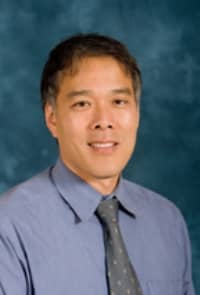 University of Southern California, Los Angeles
Howard Hu leads the Department of Preventive Medicine at the Keck School of Medicine, University of Southern California, as the Flora L. Thornton Endowed Chair and Professor (2020-present). Dr. Hu's academic history includes serving as Professor of Occupational and Environmental Medicine at the Harvard School of Public Health and Associate Physician in the Channing Laboratory of the Brigham and Women's Hospital in Boston, Massachusetts (1990–2006); the National Science Foundation International Endowed Chair of the Department of Environmental Health Sciences and Professor of Environmental Health, Epidemiology and Internal Medicine at the University of Michigan School of Public Health and Health System (2006–2012); the Dean of the Dalla Lana School of Public Health and Professor at the University of Toronto (2012-2018); and Affiliate Professor at the University of Washington School of Public Health (2018-2020). Dr. Hu is a physician-scientist, trained as an internist, occupational and environmental medicine specialist, and epidemiologist. He founded an environmental epidemiology research group that, since 1990, has grown into a multi-institutional and international team of scientists devoted to gaining new insights into the impact of exposure to potential toxicants that are of critical importance to public health and medicine. His environmental and molecular epidemiologic research has focused on heavy metals, potential endocrine disruptors, other neurotoxicants, and carcinogens, with a particular interest in exposures during sensitive life stages. Dr. Hu has published more than 300 original papers in the scientific literature and co-authored and edited several books.
He has served on the Institute of Medicine's Board of Population Health and Public Health Practice, the Board of Environmental Science and Toxicology of the National Research Council, and on the National Advisory Environmental Health Sciences Council for the National Institutes for Health. In 2016, he was elected to Fellowship, Canadian Academy of Health Sciences. He also served as the founding medical editor of Environmental Health Perspectives, the official journal of the National Institute of Environmental Health Sciences. He currently serves on the Board of Directors of the Canadian Urban Environmental Health Research Consortium. Dr. Hu has received numerous awards, including most recently the Linus Pauling Lifetime Achievement Award, the Award of Excellence from the American Public Health Association, and the John R. Goldsmith Award for Outstanding Contributions to Environmental Epidemiology from the International Society for Environmental Epidemiology.
Dr. Hu holds a B.Sc. in Biology from Brown University, an M.D. from the Albert Einstein College of Medicine, and an M.P.H. and Sc.D. in epidemiology from the Harvard School of Public Health. He trained in internal medicine at Boston City Hospital and in occupational and environmental medicine at Harvard.