Shari Dunn-Norman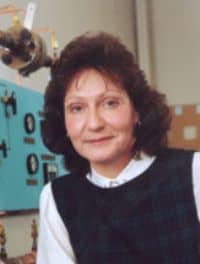 Missouri University of Science and Technology, Rolla, Missouri
Dr. Dunn-Norman is Associate Professor and the former Program Head of Petroleum Engineering at the Missouri University of Science and Technology. Previously, she worked in both domestic and international assignments for the Atlantic Richfield Companies (ARCO), beginning her career as a summer field roustabout and advancing to Senior Operations Engineer at ARCO International. Dr. Dunn-Norman's research has focused on pipeline flow and leak detection, well construction for the protection of underground sources of drinking water, hydraulic fracturing, and well completions. She has over 25 years of combined academic, industrial, and consulting experience in well design and well completion technology. She has published extensively, with numerous scientific papers and book chapters and co-authored a book on well construction.
Dr. Dunn-Norman is a member of the Society of Petroleum Engineers, where she has served on numerous committees. She was elected and currently serves as the National President of Pi Epsilon Tau, the Petroleum Engineering Honor Society. She is also a member and volunteer for the St. Louis Academy of Science and the Missouri Academy of Science. Dr. Dunn-Norman served on the U.S. Environmental Protection Agency Science Advisory Board 2011 Ad Hoc Hydraulic Fracturing Research Advisory Panel, which reviewed EPA's draft "Assessment of the Potential Impacts of Hydraulic Fracturing for Oil and Gas on Drinking Water Resources." For more than 20 years, Dr. Dunn-Norman has taught numerous industrial short courses about production engineering and well completions for various companies, such as Petroleum ETC, a private corporation that operates events worldwide on topics ranging from multiphase pumping and artificial lift, to hydraulic fracturing; and Petroskills, a leading world organization in all areas of oil and gas training. Dr. Dunn-Norman has received numerous awards, most recently the Society for Professional Engineers' Distinguished Member Award in 2015 and several excellence-in-teaching awards.
Dr. Dunn-Norman holds a B.S. in Petroleum Engineering from the University of Tulsa and a Ph.D. in Petroleum Engineering from Heriot-Watt University, Edinburgh, Scotland.